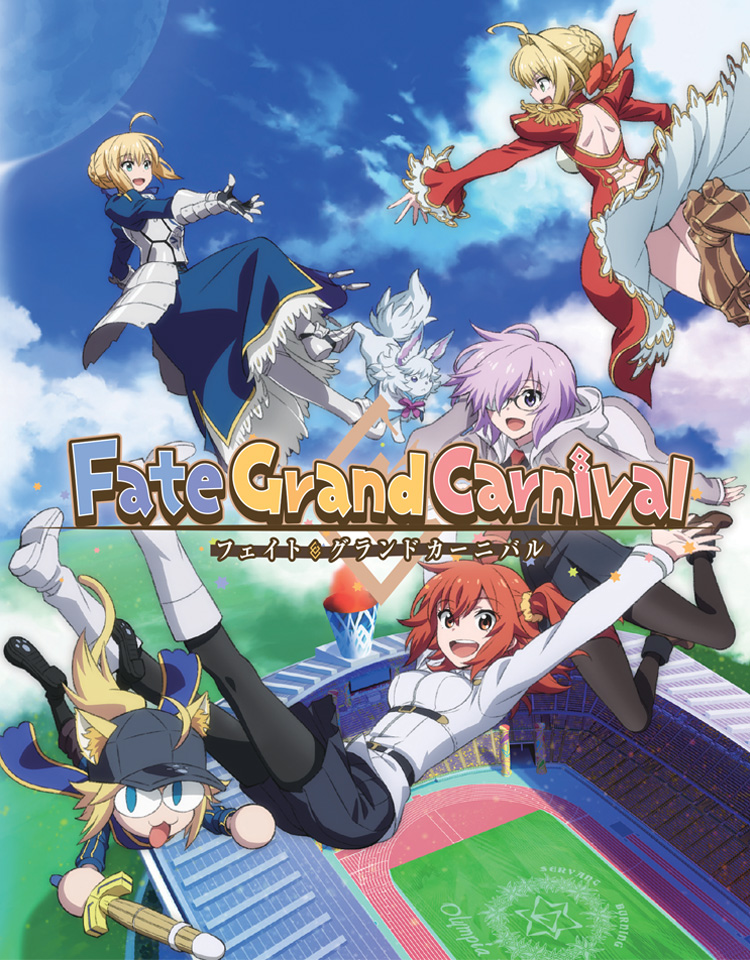 Fate Grand Carnival
Complete Blu-ray Set
Release Date: 10/11/2022
SRP

$34.98
Retail Price

$24.98
Disc Spec

Spoken Languages: English & Japanese
Subtitles: English
Aspect Ratio: 16:9 HD Widescreen 1920x1080p
Episodes: 4 Episodes
Number of Discs: 1
Total Run Time: Approx. 61 minutes
Rating: 13 Up
Bonus Content

■ Textless Openings and Endings
* Bonus content includes English subtitles.
Bonus Materials & Package

■ Box Art by Kazuaki Morita, Tomohito Hirose (Character Design / Chief Animation Directors)
■ Special Booklet
* Bonus content subject to change.
* Bonus content include English subtitles.
Asset Image
*Artwork subject to change
Description
"Let's celebrate the miracle Carnival together!"
The original video animation based on Fate/Grand Order that was revealed during the Fate Project New Year's Eve TV Special in 2020, Fate/Grand Carnival, is coming as a complete Blu-ray set that includes both the original Japanese audio and English dub!
This set contains both episodes from Season 1: The First Singularity Party, Heroic Spirit Limitation Grand Festival Olympia and The Second Singularity Party, Nighttime Singularity Kabukicho; as well as The Third Singularity Party, The Documentary: Broadening Gap of Heroic Spirits ~Heroic Spirit Labor Standards Law~ and The Fourth Singularity Party, MAX Bond Channel from Season 2. Bonus contents include textless openings and endings and a special booklet all housed in a package featuring art by Kazuaki Morita and Tomohito Hirose (character design/chief animation directors).