Fate/Grand Order
Final Singularity Grand Temple of Time: Solomon
Blu-ray
Release Date: 07/26/22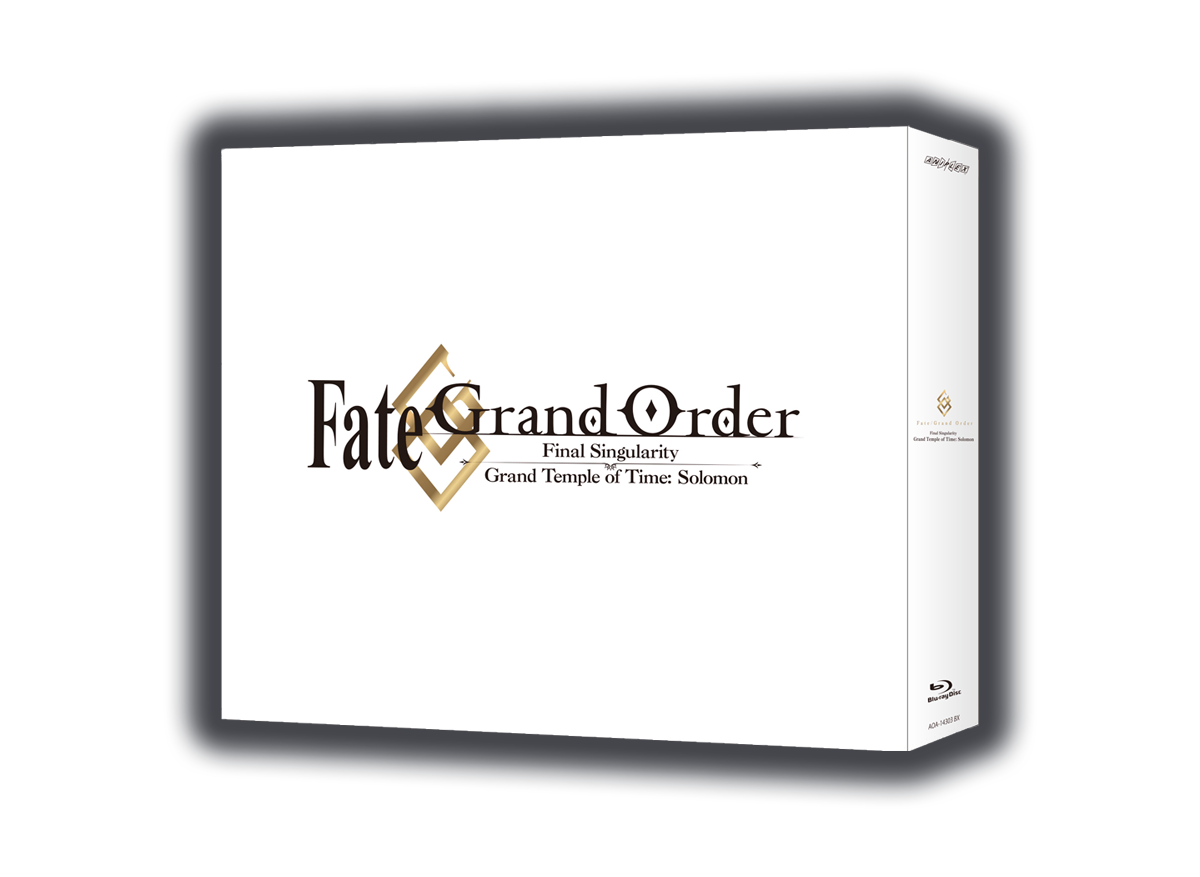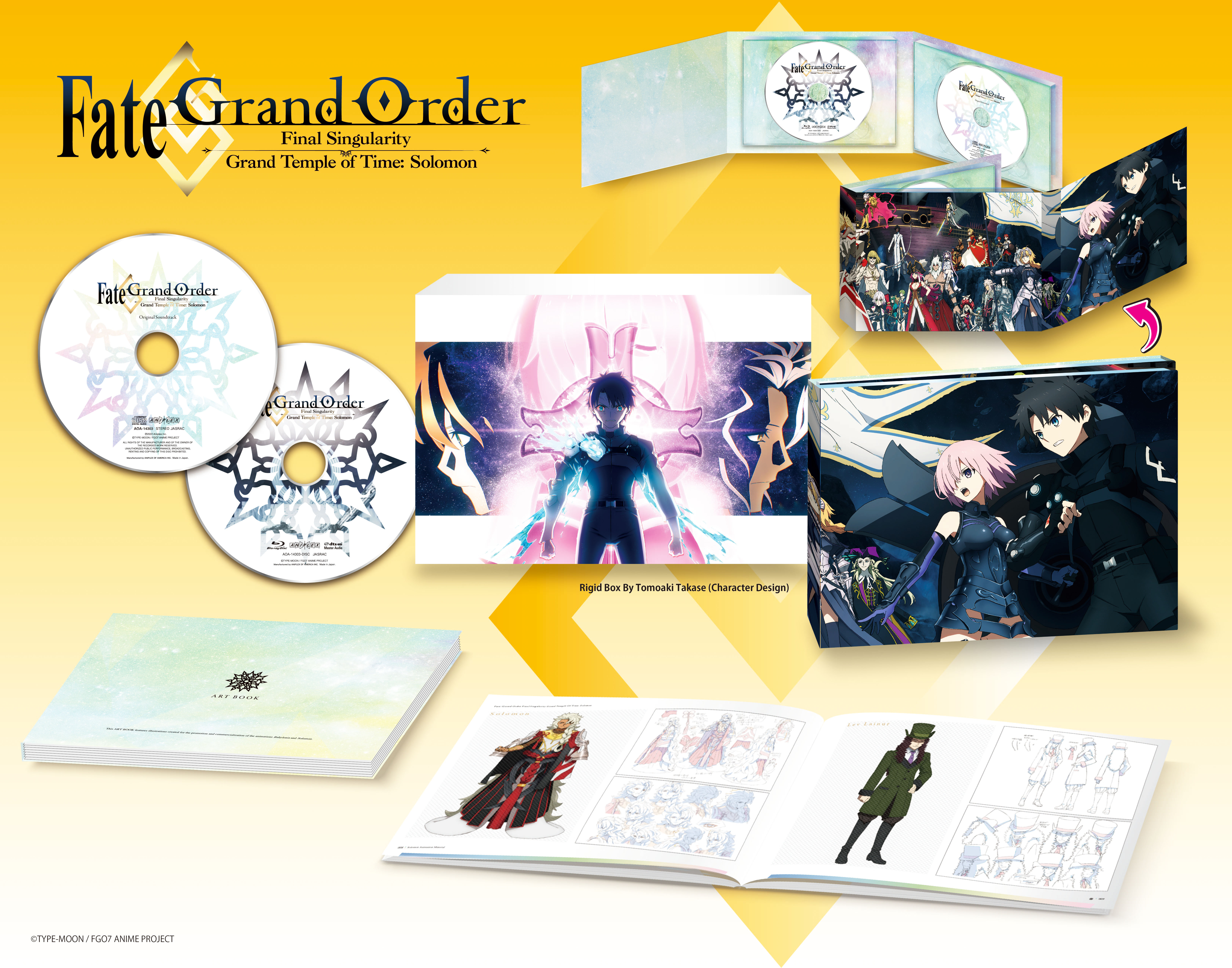 SRP

$79.98
Retail Price

$69.98
Disc Spec
Spoken Languages: Japanese & English
Subtitle: English
Aspect Ratio: 16:9 widescreen
Episodes: Feature Movie
Number of Discs: 2 (Blu-ray & CD)
Total Run Time: approx. 94 min.
Rating: 16 UP
Bonus Materials & Package
◆ Original Soundtrack
◆ Art Book
◆ Special Booklet
◆ Rigid Box Art by Tomoaki Takase (Character Design)
* Bonus materials subject to change.
Bonus Content
* Bonus content subject to change.
* Bonus content includes English subtitles.
Description
"This is the final battle to take back our future."
Fate/Grand Order Absolute Demonic Front: Babylonia began its two-season run in October 2019. Set in ancient Mesopotamia, the series' depiction of epic battles between humanity and the gods cemented its popularity.

The Chaldea Security Organization has been working day and night in a tireless effort to repair the Singularities spread across time to restore human history.
Master Ritsuka Fujimaru and Demi-Servant Mash Kyrielight, supported by their friends in Chaldea, head to face their last, greatest showdown: the Final Singularity.

Director Toshifumi Akai teams up with CloverWorks once again to bring his bold, distinctive touch to Solomon. Fans will have an opportunity to enjoy the continuation of Babylonia's story, as well as a chance to see many of their favorite Servants putting in appearances in the epic conclusion to FGO's Part One.

How will the final battle to reclaim our future end?